Sid Tandel, Staff Reporter
October 20, 2017 • No Comments
This past weekend, 28 students along with two teachers traveled to the Chesapeake Bay for a marsh exploration in a town with approximately 45 permanent residents. The STE...
October 18, 2017 • No Comments
The addition of the new Bluestone Elementary School has sparked conversation when it comes to the speed limit on Garber's Church Road. When the road was previously a 35...
View All »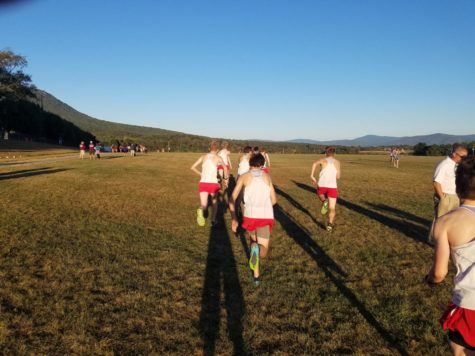 John Breeden, Staff Reporter
October 10, 2017 • No Comments
The cross country team travelled to Peak View Elementary School on Oct. 4, 2017, for the ninth annual Burtner Classic. It's the first time the team has raced there this s...
Recent Sports Stories
View All »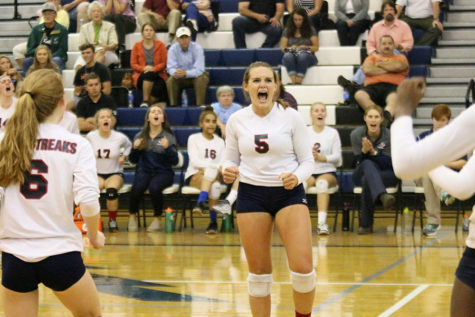 Jackson Hook, Sports Editor
October 16, 2017 • No Comments
Every year a new set of seniors take the stage for high school sports. They are responsible for being the leaders and mentors to the underclassmen. Seniors Lucie Rutherford and Ol...
View All »
Trending Stories
1

Homecoming theme helps with hurricane relief • 490 Views
2

Students come as they are to homecoming 2017 • 347 Views
3

Miller gets started with Intro to Healthcare • 323 Views
Polls

Loading ...
HHS Media on Twitter
Check out our print edition!
Recent Sports Scores
Thursday, December 8

JV Girls Basketball

Harrisonburg High School 41 - James Wood High School 32

Thursday, December 8

Girls Basketball

Harrisonburg High School 39 - James Wood High School 53

Thursday, December 8

Boys Basketball

Harrisonburg High School 54 - James Wood High School 44

Thursday, December 8

JV Boys Basketball

Harrisonburg High School 54 - James Wood High School 43

Saturday, December 3

Harrisonburg High School 44 - Turner Ashby High School 31

Friday, December 2

Boys Basketball

Harrisonburg High School 54 - Stafford High School 57

Thursday, December 1

Girls Basketball

Harrisonburg High School 63 - Stuart Hall High School 51

Wednesday, November 30

Boys Basketball

Harrisonburg High School 54 - Sherando High School 61

Wednesday, November 30

JV Girls Basketball

Harrisonburg High School 45 - Sherando High School 34

Thursday, October 27

Volleyball

Harrisonburg High School 0 - Spotswood High School 3